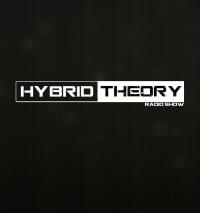 Hello world !
Hybrid Theory 018 received so many great feedbacks during the first broadcast that i invite you to dont miss this monday's stream on
http://tranceradio.fm/
18:00 CET. Get ready for beautiful progressive trance, great vocals, banging uplifting tracks and as usual dont forget to check this website if you want to get the podcast, downloads and the tracklist.
Rendez-vous this monday (09/09).
Listen Online:
Hybrid Theory 018 by Iceuponfire on Mixcloud
Tracklist:
01 | Naden - Kelevra (Original Mix) | Enhanced Progressive
02 | Blugazer feat Catherine - Galaxies Away (Original Mix) | Alter Ego Progressive
03 | Harry Square - Spot The Difference (Original Mix) | Infrasonic Future
04 | Dimension & Moonsouls - Rise Above The World (Ultimate Remix) | Infrasonic Recordings
05 | Ellie Lawson - A Hundred Ways (Matt Bukovski Remix) | Adrian & Raz Recordings
06 | Peter Santos - Deja Vu (The Noble Six Remix) | Unearthed Records
07 | Beatsole - Now Evermore (Air Mix) | Somerhold
08 | Paul Vinitsky & Jane Maximova - Save Me (MilamDo Twisted Mix) | Vendace Records
09 | Phil Parry - Venomous (Original Mix) | Pharmacy Music
10 | Arctic Moon & Paul Webster - Valhalla (Original Mix) | FSOE
11 | Sean Tyas & RAM - Beat Boutique (Sean Tyas Remix) | AVA Recordings
12 | Sandeagle - The Battle (MilamDo Banging Remix) | Beyond The Stars Recordings
13 | Simon Patterson - Zero Contact With The Humans (Original Mix)
Download:
Ice Upon Fire - Hybrid Theory 018