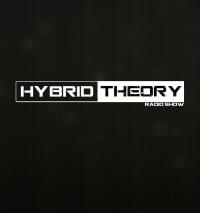 Hello world !
It's been a while i was thinking having my very own radio show. Well ...
http://www.tranceradio.fm/
is a brand new webradio that gave me few days ago the opportunity to start this new project. So i'm proud to announce that this monday the first episode of "Hybrid Theory" will be broadcast on tranceradio at 6PM till 7PM (CET).
HT
is a monday bi-weekly (once every two weeks) radio show so in addition to Tranceplorations you'll catch me more often on air.
Tune in this monday (07/01/2012) 6PM/7PM (CET):
radiotrance.fm
I hope you'll enjoy the show so dont hesitate to send me your feedback. If you're interested into broadcasting the show or send me promos please send me an email at contact(at)iceuponfire.net
Listen Online:
Ice Upon Fire - Hybrid Theory 001 by Iceuponfire on Mixcloud
Download:
Ice Upon Fire @ Hybrid Theory EP 001
Tracklist:
01 | Omnia - Heart Fusion Connected (Ice Upon Fire Mashup)
02 | Estiva & Cardinal feat Arielle Maren - Wait Forever (Estiva Mix) | Enhanced Recordings
03 | Akira Kayosa & Hugh Tolland - Muriwai (Max Graham Remix) | Subculture
04 | Simon Patterson - So What (Original Mix) | Night Vision
05 | Sonic Element - Destruction (Original Mix) | Perfecto Fluoro
06 | Kaeno and Denzo - Famous (Bryan Kearney Remix) | Discover White Label
07 | Jase Thirlwall - Slam (Will Rees Remix) | Flux Delux
08 | Will Atkinson Pres. Darkboy - Darker Shades Of Black (Angry Man Remix) | Perfecto Fluoro
09 | Ozzy XPM - Left Behind (Will Atkinson Remix) | Monster Tunes
10 | Fergie & Sadrian - Little Boy (S.H.I.T. Mix) | Pharmacy Music
11 | Angry Man - Tyrant (Original Mix) | Monster Tunes
12 | RAM - RAMsterdam (Jorn van Deynhoven Remix) | A State of Trance