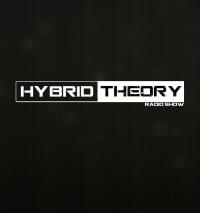 Hello world !
Get prepared for a new episode of "Hybrid Theory"! As usual i've prepared for you the greatest tune of the moment, in this episode lots of emmotionnal trance music and some banger you would'nt miss. I'm also glad to announce that the famous trance.fm radio is now broadcasting the show in addition to
http://www.tranceradio.fm/
so welcome to the new listenners discovering
Hybrid Theory
i hope it'll be easier for everyone to catch a live brodcast.
I love to receive email from you so dont hesitate to send me your feedback, tell me what you think about the show, ask me requests or feel free to send me promos. Here is the radios broadcasting the show, there is great stuff on it so check this out.
Tranceradio.fm :
http://www.tranceradio.fm/
Trance.fm :
http://www.trance.fm/
Broadcast schedule:
http://www.iceuponfire.net/dates/
Listen Online:
Hybrid Theory 003 by Iceuponfire on Mixcloud
Tracklist:
01 | Armin van Buuren feat Fiora - Waiting For The Night (Beat Service Remix) | Armind
02 | Ethillas - Euphorica (Manuel Rocca Levitated Remix) | Unearthed Records
03 | Kheiro & Medi - Hold On Tight (Original Mix) | Trance All Star Promo
04 | Sonic Element & Solar Movement - Icewall (Original Mix) | Borderline
05 | Sneijder - Shadow (Original Mix) | Kearnage Recordings
06 | Bryan Kearney & Indecent Noise - Uncommon World (Bowdidge & Taylor Remix) | Mental Asylum
07 | Will Atkinson - Unleash (Original Mix) | Night Vision
08 | Simon Patterson - Within (Original Mix) | Night Vision
09 | Jase Thirlwall - Whopper (Original Mix) | Discover Records
10 | Photographer - Kervansaray (Original Mix) | Digital Society Recordings
11 | Mike Foyle - Shipwrecked (Sean Tyas Remix) | Armind
12 | Federation - Quiero (Original Mix) | Perfecto Fluoro