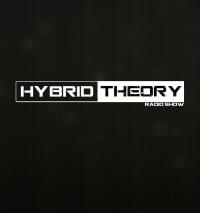 Hello world !
Tonight we start broadcasting the 4th episode of
Hybrid Theory
! I've selected for you my favorite tracks of the last few weeks and some promos i've received on the release's way. Dont miss the begining of the episode because you'll discover 2 solid progressive tracks, definitly my favorites releases of the month.
As usual i love to receive email from you so dont hesitate to send me your feedback, leave me a comment on this website / facebook / email.
Tranceradio.fm :
http://www.tranceradio.fm/
Trance.fm :
http://www.trance.fm/
Broadcast schedule:
http://www.iceuponfire.net/dates/
Listen Online:
Hybrid Theory 004 by Iceuponfire on Mixcloud
Tracklist:
01 | Mathov - Naamane (Original Mix) | Mistique Music
02 | Kintar featuring Lu Chase - Guiding Light (Airwave Remix) | Green Martian
03 | Solis & Sean Truby feat Fisher - Love Is The Answer (Santerna Remix) | Infra Progressive
04 | Dj Eco - Borealis (Original Mix) | Infrasonic Records
05 | Johan Vilborg & Aneym - Never Changing (Turn Remix) | Captured Music
06 | Giuseppe Ottaviani - Earthbeat (Original Mix) | VANDIT
07 | Dave Wright Feat. MG - Illustrious (Darren Porter Remix) | Diverted Music
08 | Ice Upon Fire - ID | TBA
09 | Kago Pengchi & Alexan – Sagarmatha (Philippe El Sisi Remix) | Trance ALL-Stars Records
10 | Phil Parry - Anomaly (Original Mix) | Pharmacy Records
11 | Eddie Bitar - Rollercoaster (Ahmed Romel Remix) | Mental Asylum
12 | Static Flow - Reality Flex (Original Mix) | Solar Tech Records