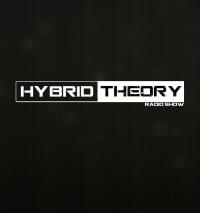 Hello world !
April is already ending !! So many things happened this month, it was absolutely crazy and i hope you enjoy life as much as i am. So the last broadcast of the month will takes place this monday on tranceradio.fm and the next sunday on trance.fm check the radio schedule at
http://www.iceuponfire.net/dates/
.
This episode will be absolutely massive, only banging 140 tracks so who is afraid of who now hu? See you on my facebook fan page or trance.fm forum for the live tracklist.
Listen Online:
Hybrid theory 009 by Iceuponfire on Mixcloud
Tracklist:
01 | Souhail Semlali - 2012 (Original Mix) | Vendace Records
02 | Alan Morris - Innercircle (Original Mix) | Transistic
03 | Solis & Sean Truby - The Climb (Solis & Sean Trubys Electronic Audio Outro) | Infrasonic Recordings
04 | Talla 2xlc feat. Skye - Rise (Photographer Remix) | Tetsuo
05 | Billy Gillies - Daytona (Photographer Remix) | Edge EDM Record
06 | Karybde & Scylla - Rock It! (Brian Flinn Remix) | Blue Soho Records
07 | Depeche Mode - Personal Jesus (Eric Prydz Remix) (Sean Tyas Rework) | CDR
08 | Porter & Weston - The Tesla Effect (Aizen Remix) | Aria Knights
09 | Above & Beyond - Sun & Bulldozer (Ben Nicky 140bpm Headf**k) | CDR
10 | Angry Man - Mescaline (Original Mix) | Perfecto Fluoro
11 | Second Sine - Blue Beam Project (Original Mix) | Detox Records
12 | Randy Katana - Play It Louder (Original Mix) | Jinx Recordings